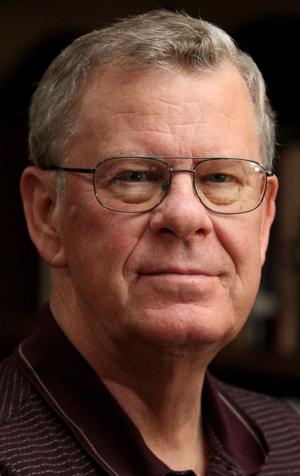 Former Interim Regional Minister for Kansas, Steve Cranford, 74, died December 6, in Atlanta, GA. As a graduate of Lexington Theological Seminary, Steve served as a pastor and as a denominational executive for the Christian Church (Disciples of Christ).
Ecumenically and globally, he served the National and World Council of Churches. In Tulsa, he was Executive Director of Tulsa Metropolitan Ministry, and a member of the Oklahoma Conference of Community and Justice, and the Tulsa Interfaith Alliance. He was a pastor, mentor, teacher, civil rights advocate, and brought integrity and intellect to each setting. Recipient of many honorary degrees, awards and recognitions, Steve retained the heart of a humble and faithful servant.
He is survived by his wife, Myrna Jones and his loving family: Damon, Tina, and Kyle Cranford, Anthony and Jennifer Cranford, Kristine, Evan, Devan and David Zorn, and David, Karen, Mallory and Matthew Cable and a host of extended family members and friends.
A graveside service will be held Friday, December 16, at 1:00 p.m. at Pine Crest Cemetery in Mena, Arkansas. Steve's life will be celebrated Saturday, December 17, at 1:00 p.m. at Phillips Theological Seminary, 901 N. Mingo Road, Tulsa 74116.
In lieu of flowers, contributions may be made to one of the following organizations or to a charity or cause of your choice.
In memory of Steve's love of good food and his hope that every person should have enough to eat, contributions may be made to The Community Food Bank of Eastern Oklahoma, 1304 N. Kenosha Avenue, Tulsa, OK 74016.
In honor of his conviction that education is essential for leadership in the Church and for the public good, contributions may be made to Phillips Theological Seminary 901 N. Mingo, Tulsa, OK 74116.
To honor Steve's dedication to help provide a worldwide response to humanitarian needs, contributions may be made to Week of Compassion, PO Box 1986, Indianapolis, IN 46206.
Source: http://www.tulsaworld.com/obituaries/localobituaries/stephen-vance-cranford/article_06beda83-45bb-59a8-90d8-666540ec73dd.html