A few years ago, seeking an orderly way to use the growing Struggling Congregations Fund created during the Raise Up Leaders capital campaign, regional staff created a Pastoral Salary Support Program to provide funds on a decreasing scale over three years to help smaller congregations attract and compensate a full-time ordained minister, as they transform congregational life and re-develop the ability to fully compensate a full-time pastor. Congregations receiving these funds agree to engage in intentional transformation activities.
Recently, we have seen opportunities to partner with larger congregations who are struggling to launch new ministry initiatives. Out of these conversations, an idea was conceived for experimental "Enhancement Grants" to help launch new initiatives, and help strong congregations become stronger as they seek to be and share the good news of Jesus Christ, from their doorsteps to the ends of the earth. For the purpose of this experiment, a strong congregation is one that employs at least one full-time ordained or commissioned minister.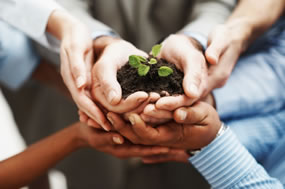 The goal of "Enhancement Grants" is to support new ministries in congregations whose strength may be taken for granted, and to help them become stronger, by reaching out to affect the lives of those in the communities in which they reside. Congregations receiving partnership grants are encouraged to "pay this experience forward," by helping other congregations learn and grow.
The Regional Moderator team will be the Congregational Enhancement Grant Task Force to administer the program. They will evaluate grant requests and make recommendations to the Regional Board, which must approve all grants. They will also make recommendations about taking this program beyond the experimental stage, including program changes.