For nine decades, Brite Divinity School at Texas Christian University has held a festival of learning, worship, and inspiration called "Ministers Week," drawing hundreds of participants annually.
Beginning in 2024, the widely known series of lectures, workshops, and worship services with renowned preachers will be known as "Ministry Week." Its renaming points to Brite's desire to expand further the annual event's outreach to participants who don't fall neatly into professional church workers typically described as "ministers."
"After hearing a prolonged explanation in a local church to counter the impression only clergy are invited," said Brite's Interim President Michael Cooper-White, "I began suggesting to the faculty and others that a name change might be in order."
"This annual event brings to Fort Worth a stellar lineup of professors, preachers, musicians and other experts, whose provocative presentations are of interest to a broad public," Cooper-White said. "We recognized that if the name conveys a limitation on who may participate, it ought to be changed. Among those who will find great value are people who work in non-profits, health service, and a broad range of community organizations."
Since attendance at some events with nationally known speakers far exceed seating capacity in Brite's facilities, the three-day-long festival has been held for many years at University Christian Church (UCC) adjacent to the TCU campus. Due to a major facilities rehabilitation project at UCC, the 2024 Ministry Week will take place at nearby Broadway Baptist Church.
"We are grateful the good folks at Broadway are throwing open their spacious facility to help us out," said Cooper-White. Broadway's senior minister, the Rev. Ryon Price, is a member of Brite's community liaison Board of Visitors.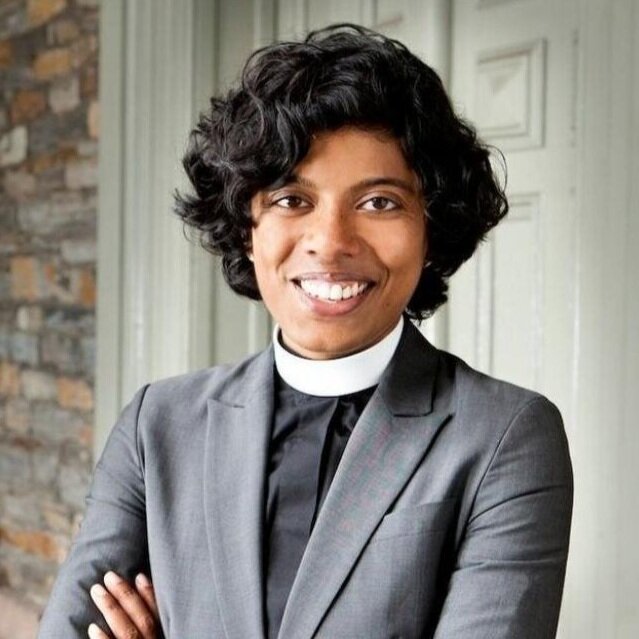 During the week of Feb. 5, 2024, Ministry Week attendees will ponder the theme of "Ministry in an Age of Empire." Scheduled as the Wells preacher for three evening worship services is the Rev. Winnie Varghese, rector (senior minister) of St. Luke's Episcopal Church in Atlanta.
Known for her inspired writing, teaching and preaching, Varghese previously served at Trinity Church Wall Street, and was also chaplain at New York's Columbia University and UCLA in California. Lined up as a keynote speaker is the Rev. Dr. Cynthia Moe-Lobeda, Lutheran ethicist on the faculty of Pacific Lutheran Theological Seminary in Berkeley, Ca.