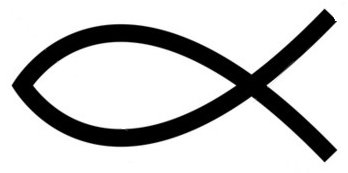 Nurturing your Spirit
By Debbie Griffith,
Goodland First Christian Church
In the winter when all the leaves are off the trees, the tree that is visible from my prayer spot has two branches that form an ichthus.
It reminds me of the presence of the Holy One as I read, contemplate, and pray. In the summer when the leaves have filled the tree with life and beauty, the ichthus is hidden from view. Tucked away among the new season's foliage, I can trust the unseen.
Throughout the seasons of life and in the events of our journeys, we experience the Lord in different ways. The purposes are, at times, clear and readily seen. Then there are times when it is not clear and our view of God may seem obscured. It is then that we have to trust that He is ever present. Sometimes the very thing that seemed to get in the way can be a blessing in disguise!