Here's a guide to maintaining the inside and outside of
your building during the winter.
Heating System: Your system should be inspected and serviced by a licensed contractor. Check furnace filters
and replace them every three months. Keep combustible material at least 36 inches from heating units.
Frozen Pipes: Know the location of the main water shut off valve. Wrap exposed water pipes with pipe insulation. Close windows near water pipes and cover open-air vents. Drain and disconnect faucets from hoses. Irrigation systems should be winterized by specialists With extreme temperatures, turn interior faucets to a slow drip to reduce pipe freezing.
Roof and Gutters: Examine roofs to search for cracking, blistering, cupping, peeling, or loss of granulation. Check drains, gutters, and valleys for debris blocking roof drainage. Check downspouts to ensure runoff goes away from the building. Prune trees close to your building.
Ice Dam Prevention: Ensure the attic has sufficient insulation and ventilation. Seal any openings in the attic, like heat ducts, light fixtures, and vent pipes. Use a snow rake to clear snow 2-3 feet from all roof edges.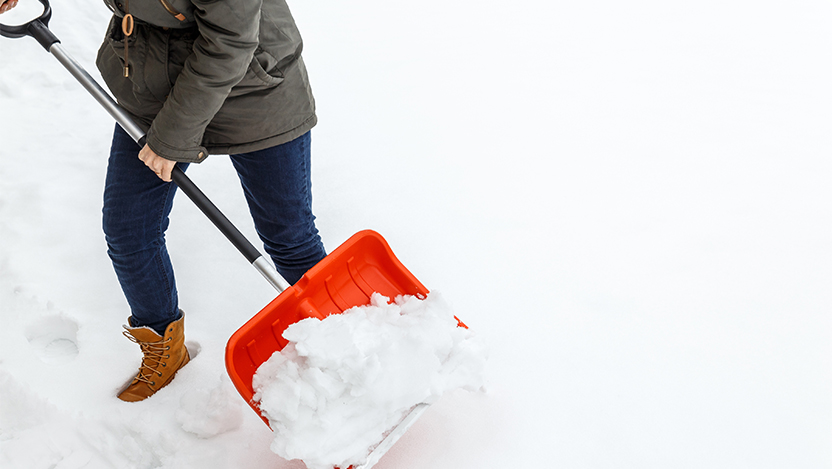 Parking Lots and Walkways: Fill cracks and reseal the surface of your asphalt lot. This should be done every 3-5 years. Excessive ice melt can damage concrete. Use ice melt per the manufacturer's instructions.
For more visit our website for winterization tips visit or call the Disciples Church Extension Fund at 800-274-1883.