KCYF Spring Retreat opens at 7 p.m. on Friday, March 3, and continues through Sunday morning, March 5, at the Disciples Center at Tawakoni. The Retreat is directed by KCYF Cabinet and features keynotes by Michael Davison, an ordained minister serving as Associate Regional Minister in Oklahoma.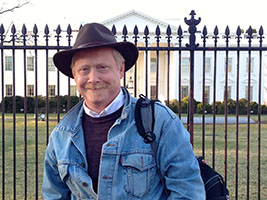 A graduate of Texas Christian University and Brite Divinity School, Michael is a long-time advocate for youth in the church. He is married to Dr. Lisa Davison, Hebrew Bible professor at Phillips Theological Seminary in Tulsa, who has served as Chaplain and keynoter for CYF Alpha conference in 2015 and 2016.
Save $15! Sign up and pay before Tuesday, February 21. Register and pay online below or download and mail registration form with payment to Topeka Regional Office.
Bring: sleeping bag, towels, and personal items, along with your offering and your open heart!